Black Friday is Here!
We have discounts for everybody, from single site owners to agencies and developers.

Now is the time to get the Most Powerful Tool to Manage your WordPress data at the lowest prices. Your productivity will skyrocket with WP Sheet Editor.
Do you love spreadsheets?
Today you can get the Most Powerful tool in the market for managing information on WordPress
WP Sheet Editor is a spreadsheet editor that lives inside WordPress. You can open the spreadsheet and see all your information
and edit dozens, hundreds, or thousands of items LIVE enjoying all the benefits of a spreadsheet editor.
Forget about wasting time editing products one by one, dealing with the slow normal editor, or dealing with import issues.
Native Spreadsheet
Quick Edits
Advanced Search
Super Fast Bulk Edits
Perfect for big sites
Universal editor
Export and import
Native Spreadsheet
Open the spreadsheet and start editing right away inside WordPress. It's like having a spreadsheet software inside wp-admin.
Quick Edits
Advanced Search
Super Fast Bulk Edits
Perfect for big sites
Universal editor
Export and import
Edit everything with our Spreadsheet Editors
You can get individual editors at a low price or all our plugins portfolio with the "All Plugins" plan
1. The Best Deal: All Plugins Plan
Get all our WordPress spreadsheet editors (14 plugins) for a single payment.
This normally costs $499. Our current promotion allows you to get 14 plugins for unlimited sites lifetime with $175 OFF for $324.99.
These plugins are great tools for creating or managing blogs, WooCommerce stores, EDD stores, Events sites, community sites, etc. You can use them to bulk edit, export, import, and search all the data in your websites.
This gives you access to 14 plugins.
They are perfect for Developers or Agencies. They will save you a ton of time, and your clients will love managing their websites with the spreadsheet.
The coupon code is applied automatically.
*This doesn't include SaaS services like the Google Sheets Sync, it only includes our WordPress plugins that you can install and run in your own server.
2. Google Sheets Synchronization Service
Google Sheets Sync is a revolutionary service. It provides real-time, automated, secure, and user-friendly synchronization between WordPress and Google Sheets. Read more . Experience the magic of real-time sync between WordPress and Google Sheets, one way or bidirectionally!
You can do many things with this:
Manage your site live in Google Sheets with automatic WordPress sync
Sync Compatible with all the Google Sheet apps ( Android/iOS/Web/APIs)
Update WooCommerce stock/prices via Google Sheets
Your team can manage content without WordPress access
Centralized catalog in Google Sheets for multiple WooCommerce stores
Use ChatGPT or AI tools in Google Sheets for WordPress content generation.
And more
Revolutionize your workflow with Google Sheets Sync – it's as good as it sounds!
We're offering a 38% OFF discount on your annual subscriptions for Black Friday.
The Google Sheets Sync normally costs $19.99/month for one site ($239/year). Our current Black Friday promotion allows you to get an annual subscription for $149.99/yr (for one site) with 38% OFF forever, saving $90/yr. This includes unlimited syncs for any data source in WordPress and it's compatible with all our WP Sheet Editor plugins (*).
This is a very powerful tool and much cheaper than Zapier or any other SaaS alternative (if you compare how much it costs to sync 100,000 thousand products daily using Zapier, etc.).
* All the limits imposed by Google/Google Sheets to their users still apply.
* This sync is not standalone. It's a service that works on top of our other WordPress plugins. I.e. if you want to manage products in Google Sheets, you need to purchase the WP Sheet Editor – WooCommerce Products plugin and the Google Sheets Sync.
* The sync is compatible with all the WP Sheet Editor plugins that provide a sheet for the WordPress backend, so you can sync WordPress posts, pages, events, user profiles, media library items, taxonomies, WC products, orders, coupons, memberships, subscriptions, etc.
* It's not compatible with the WP Sheet Editor Frontend addon, the sync is configured through the WordPress backend so it's not compatible with front-end sheets.
3. Get individual plugins
If you need only one or two spreadsheet editors, you can buy individual plugins with lower prices.
Buy the All Plugins plan and get access to 14 plugins.
MONEY BACK GUARANTEE
Buy the plugin today without worries, If the plugin doesn't work for you, simply let us know within 14 days of your purchase and we'll refund 100% of your money.
Do you have questions?
You can read our FAQ with the answer to the most common questions.
You can contact us in the live chat to receive a faster answer (during business hours).
We have +400 tutorials on our blog showing how to use all the plugins for all the most common use cases.
If you want to know if our plugin has a specific feature, the search form in our blog can help you find tutorials related to that topic, or don't hesitate to ask questions in the live chat.
Trusted by over 15,059 Businesses and Stores
fanastic support and enormous possibilities
Very happy with the support from Jonathan who showed me through videos that the plugin could do what I expected it to do. It is a very powerful plugin, which allows me to completely update the attributes and tags of my products again with little effort.
Renske van Son
Works perfect
Editing variable products was never so easy before! Thank god I found this plugin. Also the support is great. Thank you.
mick Verbeek
Very useful
This is perfect not only for me but for those who are used to using spreadsheets.
Kevin Needham
Just the product I was wishing for
Came across this product a few weeks ago. What a timesaver. No longer do I need to import/export spreadsheets to change my store front. With a simple 'live' spreadsheet I just make my edits and press 'Save' and the new product line appears on my store. Works like a charm!
Michael Mangieri
It Works
Does what it is supposed to. Recommend ded.
Will Seddon
Saves Time
This app saves time. It's the best app that I have found to see and edit your products in an Excel/Google Doc format. It's a great plugin. There are some small quirks that could use improvement, but it works pretty well.
Jon Lewis
Works great!
Helps me to manage a large number of products!
Matthijs Wink
We worth the money
I have purchased a multi-site license and now only use this tool to manage my online woo commerce stores. It's easy to understand, very flexible and so far – no bugs. Excellent product.
Bryn Towns
Work great!
Perfect plugin, works as it should.
Fokus42
Very professional wp sheet editor
Like all tools it takes a while to learn. But when you are importing several products this editor for woo commerce products is the best. Recommend this editor to anyone making lots of common updates to products.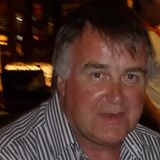 Colin Kells
great
great product. easy to use.
Jeff
Easy to use and great support
I had a few questions about updating our variations and support was great and very quick – even received responses on the weekend. It was very easy to update all of our pricing with this plugin.
Diane
Amazing plugin
This plugin is amazing it saves an immense amount of time being able to update large amounts of data in one go. I use it on every site I work on.
Anji Wright
Great tool
WP Sheet Editor is so easy to use and has saved so much time when adding or editing products.
Sandra Muller
Saved me hundreds of hours
I imported my products to WOO from another platform, and over time realized I made a number of mistakes that was impacting SEO and the ability to offer my products on Google. Now that I have WP Sheet Editor (and the media editor), these mistakes have been corrected completely and quickly. No more going in product-by-product and having unfinished and incomplete edits. Great customer service, too.
Jen Wofford
Very useful
A very useful plugin. Very operative and speeds up work with Woocommerce products.
admin
Very usefull for updating product variations
The default Wooommerce method to update variations is too time consuming. I bought this plugin to do this in a much quicker way.
John-Pierre Cornelissen
A real problem-solver plugin!
WP Sheet Editor is a real problem-solver. It saved me a lot of time that I otherwise would have wasted in updating my products. No glitches, everything is super simple and easy.
Tabinda S
Excelente plugin
Muy recomendable, ahorras mucho tiempo gracias a la forma de trabajar tipo hoja de calculo que tienen.
IGNACIO Soler
Excellent as other plugin from this autor
I've updated more than 4500 variations of my products using an csv file really easily I find it more powerfull and simplier to update products with this plugin rather than with WP All Import which needs to remember the specific ID used to create products So big up to this nice plugin !
christophe schollhammer
Worth the price
We were looking for something that can help us bulk editing product details & wp sheet editor perfectly fits that criteria, so we purchased the life time licence as an one time investment to our online business.
Bishal Sarkar
A must have
Really well done. Full of functions. I can't imagine how many time it saves. Really easy to learn how to use it.
Fermando Coelllo
Perfect Plugin
I have used this plugin to edit all aspects of product hosted on my website. I must say that it is such a versatile plugin to use. I have no negative comments on WP Sheets Editor.
Christopher Fearon
A perfect solution for me
I love your product. It's more than a plugin, it's a perfect solution if you're comfortable with spreed sheets. The support team was eager to help me get started when I asked questions! I'm a happy customer!
Barak Ayzecot
Very powerful tool for updating WooCommerce products
Fantastic tool for updating a lot of products at once on WooCommerce stores. Friendly and helpful support available as well. Highly recommended!
Jon Horridge