Here's what our customers think about our plugins
Superb!
Use this for a few of my websites - really saves alot of time!!
K Lloyd
Great support, Perfect for my site, Very useful
The support for this plugin is absolutely amazing. This tool is super useful and a time saver. High recommended.
admin
Extremely useful - saving a lot of time
Editing on Woocommerce products is very fast using the sheet editor. Worth every penny AND support is always quick and timely - even at 3 am!
Todd Clodfelter
Amazing product and support!
The product makes things dramatically quicker and more efficient to make changes to product descriptions for my WooCommerce site. Jose's support is second to none. Quick and efficient. BUY IT.
Steve Cyrkin
Massive time saver
This product has saved me hours of work. Well worth the purchase!
Eamonn Faulkner
Easy to use and really powerful plugin.
Easy to use and really powerful plugin. I was able to make major mass changes easily. Like transforming commas into breasts in dimensions, or looking for certain type of product to make new categories, or deleting all the pags produced without photos, etc.
François
Very impressed
I tried a few other editors to bulk update my products but nothing works as well as this plugin. When you have over 300 products you need something that's easy to use but functional enough to do everything you need. I highly recommend this for anyone looking for a proper bulk editor.
Ryan Mahabir
I LOVE IT!!!!!
ITS A LIFE AND TIME SAVER FOR ME THIS IS A GREAT PLUGIN AND JOSE IS GREAT HE WALKED ME THROUGH EVERYTIME
Carreba Gray
I saved 34 hours of work!!
I have already saved 34 hours of work, I love that the dashboard gives the time saved information as I'm lucky to get 5 hours a day with the kids so feel like I have done a week's work in a very short period of time lol
Nikki Ross
Good utility, great support
Good tool - recommeded. XLS functionality (like double click copying) is great. I am using wp-sheet editor for 10,000 products which it handles OK. I would welcome any speed enhancements for bulk edits. Jose and Jonathon responded quickly and efficiently to resolve an issue related to editing fields.
Philip Davies
Love the Editor, 100% required for our import & edit needs
The Dev offers fast and detailed support. We could not use Woo without this plugin
Chris C
Great product
A great product with excellent support. Thanks guys
Pete Farndell
Very useful
Very useful, i use it every day !
K Key
Perfect for my site...great support!!
Excellent customer service! The editor has saved me tons of time already...well worth the money!
Melissa Morosky
Great plugin
Real time saver, a must have app.
Francois Genin
Excellent Stuffs
Awesome support and utility. Utility does as promised, and support 1st class.
Ockert Cameron
Best Plugin
Great Plugin, it works great and the support and assistance are truly professional.
Gianluca Imperio
Very useful
I wish, I had known this long time ago, it's so helpful. Thank you
jean-blaise kazay
Absolutamente recomendable
Me ha ahorrado horas de trabajo, literalmente. Gran soporte.
julian bueno
Magnífico, muy bueno para mi aplicación
Me quede maravillado, tengo más de 100 productos y sirvió muy bien para conservar las variaciones de cada uno de ellos. Lo recomiendo.
Gerardo Amaya
Great tool
I could duplicate for WPML translation thousands of products in a few clicks. Very useful plugin!
Dario De Matteis
What a Time Saver!
If you need copy all pricing details from a product with lots of variation prices. This is the bulk editing tool for you. Saved me ours of copying variation prices between products! Highly recommended!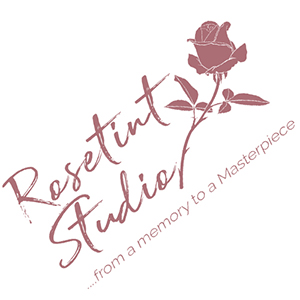 Angela
Good editor
This is a good editor with much features
Hans van Wilsuym
One of if not the Best Woo/WP plugin I have worked with
I have used, purchased a lot of plugins before but have never seen the quality of this plugin, even the admin site, support (over a weekend), documentation and ease of use is very impressive. I can really recommend this author and especially the WP Sheet Editor.
Andre Kruger
A tool that you will use again and again
We tried Sheet Editor without much expectation but I find myself using it again and again to edit products which otherwise I'd be forced to edit one at a time. We have more than 2800 products in our store so Sheet Editor has saved me countless hours of work and I haven't really begun to use it beyond its basic capabilities. In addition I am quite impressed by their technical support.
Perry Wilson
Love this product
Love this product, saved me a tonne of time, easily worth the investment vs my time cost (and the mundanity of the tasks). Would highly recommend it for anyone doing mass editing of WooCommerce or WordPress. I used it to convert all pages to products (but only some of them). Easy... peasy. I could have used a SQL statement but if I did that I'd need to find each page ID. Doing it this way was so much quicker and easier. I ended up using it for loads of things, coping data from one field to another (on mass), clearing a load of fields.
Eoin Oliver
Super Plugin
WP sheet Editor is a fantastic plugin for the price. Highly recommended over Wp Export / Import and Jose was super helpful when I got stuck at a point
Max
Owner
Excellent. Great product and thanks for babying me through the first few days.
Craig Case
Awesome Plugin
The plugin is awesome, and Jose is such a help!!!! Saved me hours.
Clint Sanchez
Was useful !
Good plugin. Worth the money / saves time. Need to get used to it... after that all goes fine.
20eme Siecle SPRL
Time Saving
It is great plugin, time saving for your post related works. I will suggest everyone to purchase this plugin.

ibnedawood
wonderful plugin
This plugin allowed us to export and import data that was almost impossible to do with other, more popular plugins. WP Sheet Editor is seamless and easy to use. And a strong plus, the developer is very available to assist.
Kristopher LaGreca
Most useful plugin I use
I don't usually take the time to write reviews but this plugin has saved me so much time. It's worth every penny. With nearly 19,000 products in my database, it makes it so much simpler and faster to make any necessary bulk changes.
Aaron Turner
Great plugin, helps a lot.
I liked everything about the plugin. Not only it saves time, which is obvious advantage, it helps a lot seeing all products on the same screen. It helps so much visually if you missed correcting one product or have wrong price on the other one... And working with product variations in WooCommerce was painful. Doing the same in the spreadsheet is a piece of cake 🙂
Artem Goryslavets
Excellent Support !
I bought the plugin. I had some trouble at my side. I contacted them and despite the 12hr time difference between us, They helped me quickly. They are good with service.
jithu619
An excellent plugin for any WooCommerce site with a lot of products
WP Sheet Editor made life easier for our WooCommerce site with over 5000 products. It easily saves us 10 hours a week.
Gina Miranda
Amzing
Amazing fast, clean design, easy and do everything what I want.
juliussafearea-nl
Great Plug-In
WP Sheet Editor has saved me hours of work creating new products. Super easy to use.
Carie Gossett
Love it!
Been looking for a tool like this for a while. Wish I found it sooner
Philip Matthew
Worth it!
Worth. Every. Penny. This thing literally saves me HOURS of time. It is everything I was hoping it would be!
Jonathan Ramirez
works well
Easy to use, saves a ton of time
David Lafayette
Game changing, next level support.
Product has saved me months of work and the support provided is second to none.
mark wright
Great support for a plugin which saves time and works with Pods
I bought the plugin after the support told me, it would also work with Pods. I was a little bit sceptical, but the money back warranty let me try it.

The documentation could be a little bit more in detail, but I use it for a special case, so this is not a big problem. Anyway, I had some problems and contacted the support. They answered quickly and after some mail exchange the plugin runs smoothly.

The plugin recognizes the field types automatically. I can use the import / export functionality, the relationship fields show the title and can be changed instantly by inserting a letter and select the value in a "suggest list".

Images can be added / removed inside the table. This works also for multiple images, if the field supports them.

I am really happy with this plugin 🙂
stiggi
It's pretty good
Be careful importing a large sheet, take backups. Other than that this does what it says and it's usefulness to well worth the money.
David Smyth
Useful and easy to use and install plugin
Thanks to wp-sheeteditor. A very useful plugin. I have spend a lot of time to compare different similar plugins : this one seemed the best. I'm not disappointed. The support is excellent, helpful and comprehensive. Congratulations to Jose Vega and his team.
Koenraad Moreau
I love it
It saved me 100 of hours of work. Thank you.
admin
Very useful!
It was right there when I terribly needed somthing special. Thank you sou much.
Enchic Gong
Super useful
Love the plugin it is super useful for large edits across big sites!
Philip Bowles
Great utility
Helped us a lot on a potentially very labor intensive update - support rocks, too!
Kevin McKenzie
Very usefull
This is the perfect plugin for my website. The developer is very helpfull and answers fast. Best money spend.
system