All Access Pass
Are you creating your website? Use all our spreadsheets collection to create the website faster
Edit all the site information in our spreadsheets, Excel, or Google Sheets, import easily
Use all our spreadsheets (+10 sheets)
Edit posts, pages, products, coupons, user and customer profiles, categories for the menus, product attributes for the catalog filters, events, portfolios, courses, etc
Get priority support
MONEY BACK GUARANTEE
Buy the plugin today without worries, If the plugin doesn't work for you, simply let us know within 14 days of your purchase and we'll refund 100%of your money.
Trusted by over 10059 Businesses and Stores
Perfect for my site...great support!!
Excellent customer service! The editor has saved me tons of time already...well worth the money!
Melissa Morosky
Great plugin
Real time saver, a must have app.
Francois Genin
Excellent Stuffs
Awesome support and utility. Utility does as promised, and support 1st class.
Ockert Cameron
Best Plugin
Great Plugin, it works great and the support and assistance are truly professional.
Gianluca Imperio
Thanks for making me look good
Thank you! Such a great product and AMAZING service! The woocommerce table editor saved me 70+ hours in the first night while importing 52 weeks X 3 health food menus for a local meal prep service. The website owner said the 'other guy' took a week and only got 50 or so entered. Thanks for making me look good!! 😀
Terrance Bussinger
Great plugin!
Huge time saver for product edits!
kristina -m-krebs
WP Sheet Editor
This plugin saved me hours of work! So glad I found this!
Becki Slocum
Great Plugin
Plugin works great and the customer support went above and beyond my expectations.
Keith Hon
Very useful
Help to my site control customer in one place, Very fast, Save us hours of work and grate support., Thank you
Benjamin Cohen
What a Time Saver!
If you need copy all pricing details from a product with lots of variation prices. This is the bulk editing tool for you. Saved me ours of copying variation prices between products! Highly recommended!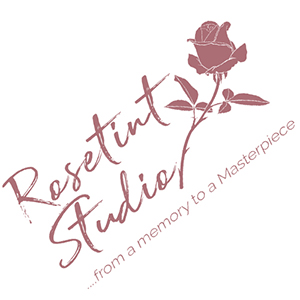 Angela
Good editor
This is a good editor with much features
Hans van Wilsuym
One of if not the Best Woo/WP plugin I have worked with
I have used, purchased a lot of plugins before but have never seen the quality of this plugin, even the admin site, support (over a weekend), documentation and ease of use is very impressive. I can really recommend this author and especially the WP Sheet Editor.
Andre Kruger
A tool that you will use again and again
We tried Sheet Editor without much expectation but I find myself using it again and again to edit products which otherwise I'd be forced to edit one at a time. We have more than 2800 products in our store so Sheet Editor has saved me countless hours of work and I haven't really begun to use it beyond its basic capabilities. In addition I am quite impressed by their technical support.
Perry Wilson
Saved me hours and hours of work
I realized after uploading nearly 5.000 products that I had to fill in the manufacturer (which I didn't originaly do because... I am the manufacturer). Given the traditional way, it would take me months to do that. With WP Sheet Editor, it took a few clicks using the bulk editing option. Worth every penny.
John Papadopoulos
Perfect, saved a lot of time
This plug-in saved us a lot of time when importing all products from previous store into woocommerce. And still we continue to use it when we want to change multiple products at the same time, which is quite often. (Edit categories, tags, adding attributes etc.)
Luuc van Vuuren
Great Support
The plugin does exactly what is says it does, and the support is Excellent
Luke
Helped me save a lot of time and frustration!
Thanks to this plugin I have been able to bulk add a short description to a my products with ease. A night for me. The main reason for my purchase. The price is great as well.
Michael Tibble
Easy to use and really powerful plugin.
Easy to use and really powerful plugin. I was able to make major mass changes easily. Like transforming commas into breasts in dimensions, or looking for certain type of product to make new categories, or deleting all the pags produced without photos, etc.
François
Very impressed
I tried a few other editors to bulk update my products but nothing works as well as this plugin. When you have over 300 products you need something that's easy to use but functional enough to do everything you need. I highly recommend this for anyone looking for a proper bulk editor.
Ryan Mahabir
I LOVE IT!!!!!
ITS A LIFE AND TIME SAVER FOR ME THIS IS A GREAT PLUGIN AND JOSE IS GREAT HE WALKED ME THROUGH EVERYTIME
Carreba Gray
I saved 34 hours of work!!
I have already saved 34 hours of work, I love that the dashboard gives the time saved information as I'm lucky to get 5 hours a day with the kids so feel like I have done a week's work in a very short period of time lol
Nikki Ross
Great! Saved time and work for me.
This plugin saved my about 3 hrs. of time the first few times I used it. I recommend it to anyone who needs to make changes across the board to their product pages.
Dan Kellogg
Amazing product backed by even better support
The plugin has been a huge time saver for making sweeping product updates and changes; has already saved me countless hours clicking between products alone. Further, the developer has gone above and beyond in terms of support, adding new functionality to the plugin within days of discussion to help make the plugin work better for our use case (was not an actual bug, rather the way we used attributes was different to the norm). I would give the plugin 5 stars anyway, but the support provided was exceptional and deserves recognition.
Dan Green
Every Woocommerce user needs this!
This plugin makes my work so much easier. This is a real time saver and alows one person to do the job of many.
Robert Macniel
Very useful and works perfectly.
Very useful and works perfectly. best for bulk editing products without any issue,
admin