All Access Pass
Are you creating your website? Use all our spreadsheets collection to create the website faster
Edit all the site information in our spreadsheets, Excel, or Google Sheets, import easily
Use all our spreadsheets (+10 sheets)
Edit posts, pages, products, coupons, user and customer profiles, categories for the menus, product attributes for the catalog filters, events, portfolios, courses, etc
Get priority support
MONEY BACK GUARANTEE
Buy the plugin today without worries, If the plugin doesn't work for you, simply let us know within 14 days of your purchase and we'll refund 100%of your money.
Trusted by over 10059 Businesses and Stores
Real timesaver
WP Sheet Editor is a must if you like to save a huge amount of hours creating and editing products.
Mogens Riis
Good utility, great support
Good tool - recommeded. XLS functionality (like double click copying) is great. I am using wp-sheet editor for 10,000 products which it handles OK. I would welcome any speed enhancements for bulk edits. Jose and Jonathon responded quickly and efficiently to resolve an issue related to editing fields.
Philip Davies
Love the Editor, 100% required for our import & edit needs
The Dev offers fast and detailed support. We could not use Woo without this plugin
Chris C
Great product
A great product with excellent support. Thanks guys
Pete Farndell
Very useful
Very useful, i use it every day !
K Key
Perfect for my site...great support!!
Excellent customer service! The editor has saved me tons of time already...well worth the money!
Melissa Morosky
Great plugin
Real time saver, a must have app.
Francois Genin
Excellent Stuffs
Awesome support and utility. Utility does as promised, and support 1st class.
Ockert Cameron
Best Plugin
Great Plugin, it works great and the support and assistance are truly professional.
Gianluca Imperio
It works OK for me
The plugin performed as I had hoped. Losts of helpful little hints. It's good
kasemsuk chanachai
Very useful
I wish, I had known this long time ago, it's so helpful. Thank you
jean-blaise kazay
Absolutamente recomendable
Me ha ahorrado horas de trabajo, literalmente. Gran soporte.
julian bueno
Magnífico, muy bueno para mi aplicación
Me quede maravillado, tengo más de 100 productos y sirvió muy bien para conservar las variaciones de cada uno de ellos. Lo recomiendo.
Gerardo Amaya
Great tool
I could duplicate for WPML translation thousands of products in a few clicks. Very useful plugin!
Dario De Matteis
What a Time Saver!
If you need copy all pricing details from a product with lots of variation prices. This is the bulk editing tool for you. Saved me ours of copying variation prices between products! Highly recommended!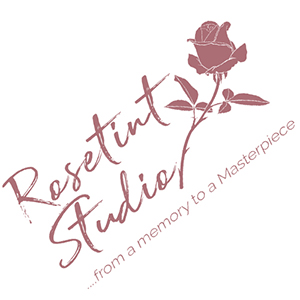 Angela
Good editor
This is a good editor with much features
Hans van Wilsuym
One of if not the Best Woo/WP plugin I have worked with
I have used, purchased a lot of plugins before but have never seen the quality of this plugin, even the admin site, support (over a weekend), documentation and ease of use is very impressive. I can really recommend this author and especially the WP Sheet Editor.
Andre Kruger
Superb!
Use this for a few of my websites - really saves alot of time!!
K Lloyd
Great support, Perfect for my site, Very useful
The support for this plugin is absolutely amazing. This tool is super useful and a time saver. High recommended.
admin
Extremely useful - saving a lot of time
Editing on Woocommerce products is very fast using the sheet editor. Worth every penny AND support is always quick and timely - even at 3 am!
Todd Clodfelter
Amazing product and support!
The product makes things dramatically quicker and more efficient to make changes to product descriptions for my WooCommerce site. Jose's support is second to none. Quick and efficient. BUY IT.
Steve Cyrkin
Massive time saver
This product has saved me hours of work. Well worth the purchase!
Eamonn Faulkner
Easy to use and really powerful plugin.
Easy to use and really powerful plugin. I was able to make major mass changes easily. Like transforming commas into breasts in dimensions, or looking for certain type of product to make new categories, or deleting all the pags produced without photos, etc.
François
Very impressed
I tried a few other editors to bulk update my products but nothing works as well as this plugin. When you have over 300 products you need something that's easy to use but functional enough to do everything you need. I highly recommend this for anyone looking for a proper bulk editor.
Ryan Mahabir
I LOVE IT!!!!!
ITS A LIFE AND TIME SAVER FOR ME THIS IS A GREAT PLUGIN AND JOSE IS GREAT HE WALKED ME THROUGH EVERYTIME
Carreba Gray